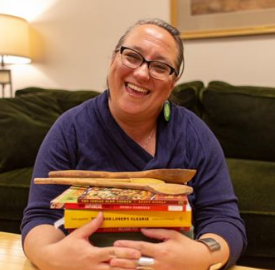 Natalie Blais
  +1 800-331-5232
  +1 505-364-3845
  natalie.blais@sjc.edu
 Undergraduate Territory: Northern CA, PA
Hi!
Welcome to my appointments page! I am really excited to get the chance to speak with you. Please sign up for a slot and let me know in the form whether you are signing up for an informational appointment or admissions interview so I know what to expect. If you don't see a time that works for you, email me (
natalie.blais@sjc.edu
) to find a time that works. All of my appointment times are in Mountain (Santa Fe) Time.
Talk soon!
Natalie