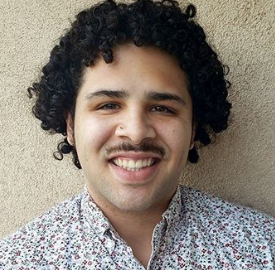 Dwayne Okpaise
  +1 800-727-9238
  +1 505-364-3862
  dwayne.okpaise@sjc.edu
 Undergraduate Territory: Southern California, Japan, Vietnam, Cambodia, Laos, Myanmar, Malaysia, Sri Lanka, The Philippines, Singapore, Oceania, China, India, Thailand, Indonesia, Mongolia, Korea
Important Facts
Favorite Book at St. John's: Don Quixote
Fun Fact: I studied art history in college and spent time recruiting for a college of art and design. I love talking about art and design and have a particular interest in performance art and printmaking.
From: Simi Valley, CA
From: Los Angeles
Favorite Food: Mapo tofu
Plato or Aristotle: Aristotle, but it is a close call!
Welcome to my appointments page! I am really excited to get the chance to speak with you. Please sign up for a slot and let me know in the form whether you are signing up for an informational appointment or admissions interview. If you don't see a time that works for you, email me (
dwayne.okpaise@sjc.edu
) and we'll find a time that will. I am based in Los Angeles, so all of my appointment times are in Pacific (Los Angeles) Time.
Thanks!
Dwayne